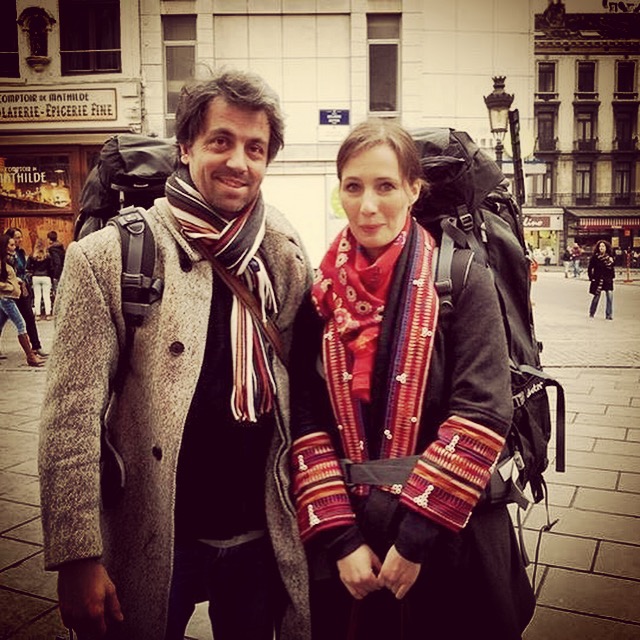 Our travels started at the Grand Place of Brussels on the 19th of March, a place that already saw of a lot of pilgrims as they were leaving for Santiago de Compostella. After we finished sorting through our stuff, we took our (large) backpacks and joined some friends in front of St Nicolas' church in downtown Brussels. 
We were seven and everyone was on a personal journey that day. This day was like an initiatory or alchemical rite: we got rid of our excess bagage at Saint Nicolas' church and then we continued on to the Grand Place via the rue au beurre. At the Grand Place we aligned ourselves underneath the tower of the town hall and archangel Michael. Once we were well aligned, we initiated our journey after passing underneath the star of the house of the swan.
The first stop (already!) was at the Cercle des Voyageurs (Travellers Circle), where we organised our conference the previous Sunday. 
Lindaly who interviewed us some days beforehand for the radio, kept her promise and was present that day to support us. She made a video of our departure. 
I asked each person that was present the following question "What will be your journey starting from today?" 
«What is important is not the destination, but the journey." — Robert Louis Stevenson
After we said goodbye, everyone went his own way to start their journey….